The Pennsylvania Burger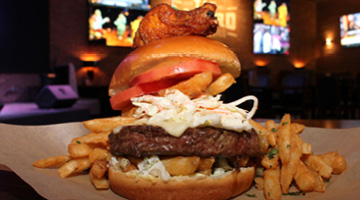 Join us on the 2017 Burger World Tour in June!
The 2017 Burger World Tour continues with a stop in Pennsylvania.
For $11.95, you'll get a 100 percent Angus beef patty with Cole slaw, French fries, melted pepper jack cheese, herb mustard aioli, and topped with a freshly baked Brioche bun.
All month in June in Tin Lizard Bar & Grill.