The Windy City Burger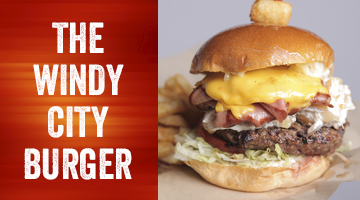 Join us on the 2017 Burger World Tour in April!
The 2017 Burger World Tour continues with a stop in Chicago for the Windy City Burger. For $10.95, you'll get a 100 percent Angus beef patty topped with stone-ground mustard, sweet red onion, fried bologna, melted American cheese and topped with a tater tot.
All month in April in Tin Lizard Bar & Grill.