Huey Lewis & The News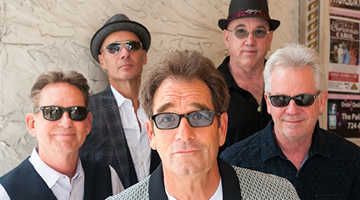 Date:
May 19, 2017 7:30pm
Cost:
Tickets from $35 plus taxes and convenience fees
American pop-rock band Huey Lewis and the News will bring their "Heart and Soul" to Kansas Star Arena on Friday, May 19.

For more than 35 years, Huey Lewis and the News have been bringing their distinctive brand of rock-n-roll music to fans worldwide. The Grammy Award-winning group has written and performed top-10 hits like "Heart of Rock & Roll", "Stuck With You", "I Want A New Drug", "If This Is It", "Hip To Be Square" "Do You Believe In Love" and "Workin' For A Livin." The group also wrote and performed "The Power of Love" and "Back in Time" for the hit film series "Back To The Future." "The Power of Love," nominated for an Academy Award, hit #1 on Billboard's singles chart, and was a smash hit worldwide.

The band is comprised of Huey Lewis (vocals and harmonica), Johnny Colla (saxophone, guitar and vocals), Bill Gibson (drums, percussion and vocals), Sean Hopper (keyboards and vocals), Stef Burns (guitars and vocals) and John Pierce (bass). The live show features Rob Sudduth (tenor saxophone), Marvin McFadden (trumpet) and Johnnie Bamont (baritone saxophone).